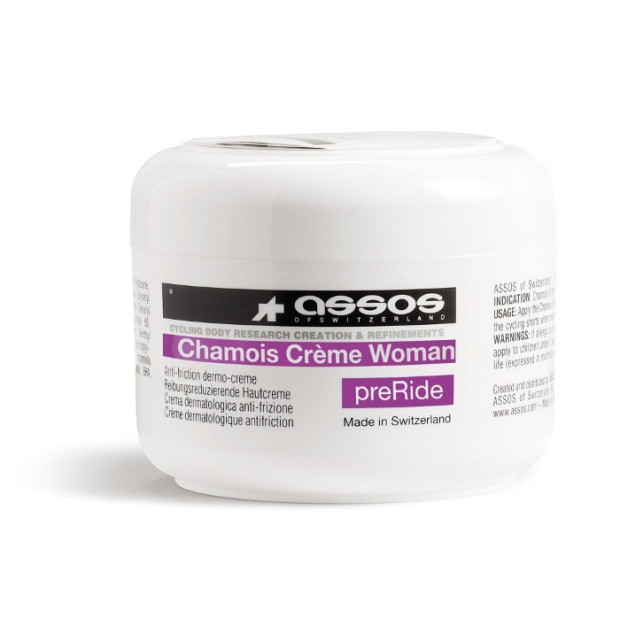 Description
Since Assos developed the Assoss Chamois cream at the turn of the millennium (after intensive research), an aura of mystery has enveloped this ultra luxurious accessory. Now, in a women's version, the invaluable Chamois Cream Assos is based on natural extracts to protect your skin from irritation due to friction and bacteria.
With 10,000 jars sold each year, this sensitive cream for women's cycling rehydrates the skin in this sensitive area, reducing the risk of friction and inflammation of the hours spent on the saddle. By eliminating the risk of gluteal pain and discomfort when driving on the road, on mountain bikes or on gravel, the ASSOS Women's Chamois Cream guarantees that comfort, rhythm and power are in your camp.
No customer reviews for the moment.
Internet users also chose
Our experts answer you
Be the first to ask a question about this product!
Question about the product