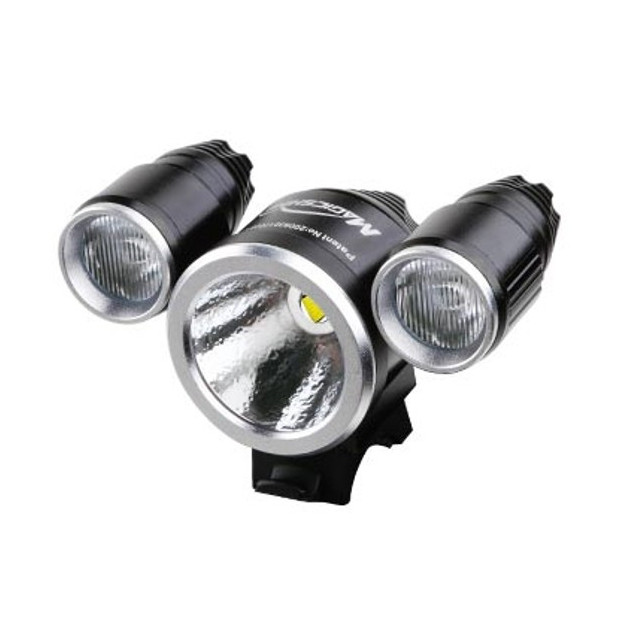 Description

Magic Shine Bicycle Light :
Front light :
name product : MJ816E
manufacturer : Magicshine
brightness : 1800 lumen
weight :  
type light : led x 3
type cell : Li-ion 8.4 v 4400 mAh
type installation : Handlebar
compatibility : front
delivery included : Battery, charger & Handlebar holder
advice : security
 
Customer reviews
No customer reviews for the moment.
Internet users also chose
Our experts answer you
Bonjour,
Ce produit est bien en stock, pour la livraison vous aurez les delais suivant le transporteur choisi indiqué lors du processus de commande,
Cordialement
Hello,
We have, for the moment, a pair of this reference in stock,
Sincerely
Xxcycle
Bonjour,
Non malheureusement nous n'arrivons pas à avoir cette information auprès de notre fournisseur, mais cependant l'éclairage est aux normes européenne au niveau de la résistance à l'eau.

Cordialement

XXCycle
Bonjour,

Voici les autonomies communiquées par MagicShine :

250 heures à 25% de puissance
2,5 heures à 100% de puissance

Cordialement.
Question about the product