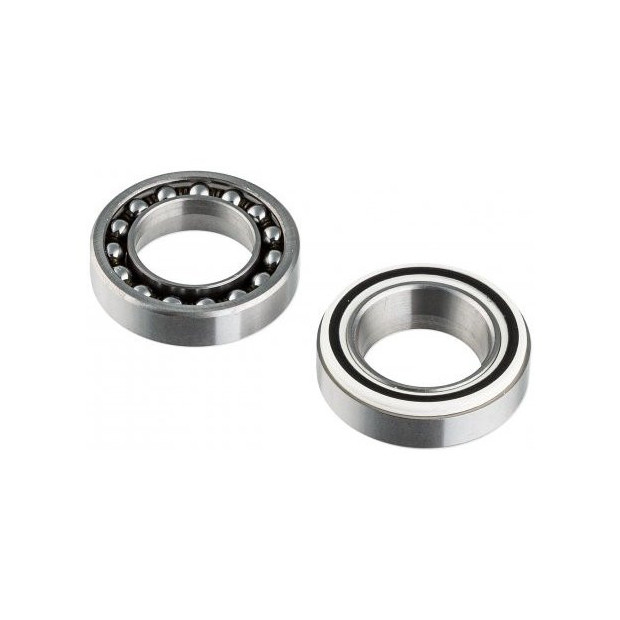 Description
Change your Campagnolo and Fulcrum wheel bearings in no time at all and enjoy the legendary fluidity of Italian hubs. The intervention is very simple and does not require any specific tools. It is simply recommended to grease the bearing seats that are part of the kit.
Original Campagnolo parts, the kit includes all bearings and bearing seats for one wheel (front or rear) STEEL VERSION HB-RE100
No customer reviews for the moment.
Internet users also chose
Our experts answer you
Bonjour,

nous devons savoir le modèle exact pour pouvoir bien vous répondre,

A priori le kit devrait être compatible, à vérifier.

Cordialement

Bonjour , ce kit est-il compatible avec les roues campagnolo shamal ultra de 2013 ?
Cordialement
Bonjour,

Malheureusement, nous n'avons pas de données techniques aussi anciennes, mais normalement ce kit roulement est bien compatible avec vos roues Eurus de 2003.

Cordialement.
Bonjour,

Ce qui est effectivement compatible avec des roues Campagnolo Hyperon de 2007.
L'indication USB signifie que les billes des roulements sont en céramique, sinon les autres pièces sont identiques.
Vous pouvez donc adapter le kit HB-SH100 sur vos roues.

Cordialement.
salut jifi06
As tu monter sur tes hyperon de 2007 les roulements ceramiques ou ceux en acier ?
merci
Lionel
Bonjour,

Ce kit de roulements est bien compatible avec vos Zonda. Les roulements à billes céramiques que nous proposons sont également compatibles.

Cordialement.
Bonjour,

Ce kit est effectivement compatible avec les roues Fulcrum Racing 0.

Cordialement.
Question about the product