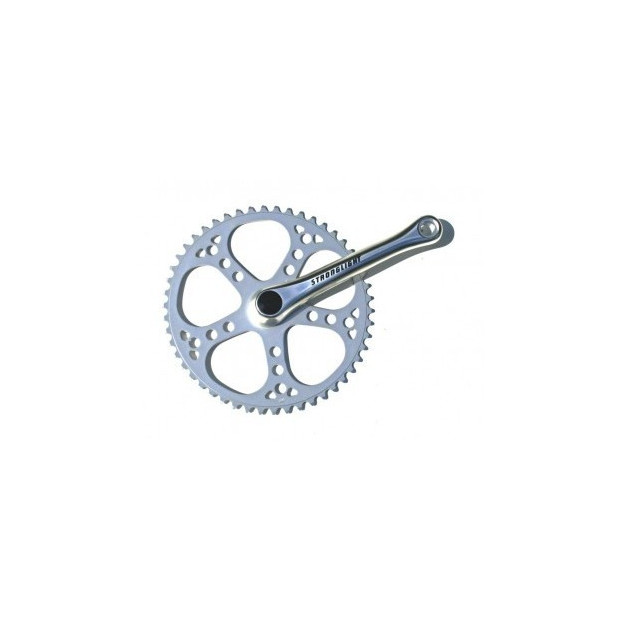 Stronglight Crankset 55 S City Crankset - SILVER
Stronglight City Single Chainring Crankset
?
Our experts answer you
11 questions about the product
Description
Stronglight City Single Chainring Crankset
Crank arms: 170 mm from Aluminium 6061-T6, silver anodized,
Chainrings: 5083 riveted to the crank arm,
available teeth combination: 38-42-44-46-48-50
Plastic chaincover possible: please contact us
recommended bottom bracket: JP 400 with plastic cups 115 mm lg. (conical square JIS)
Scews not included
No customer reviews for the moment.
Internet users also chose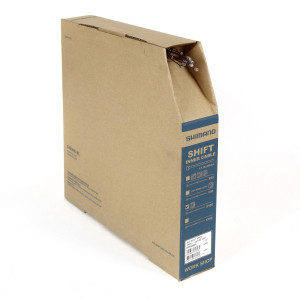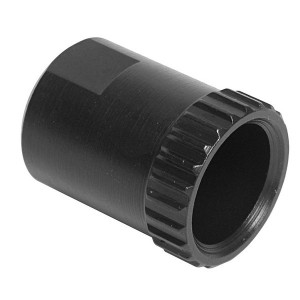 Our experts answer you
Bonjour
non cela n'est pas possible
il existe des pedaliers spécifique pour le tandem
cordialement
xxcycle
Bonjour
je ne dispose pas d'autre information concernant la longueur de l'axe
la preconisation est de 115mm
mais cela n'est pas du tout standard
c'est a essayer au niveau du montage
cordialement
xxcycle
bonjour,
il faut généralement du 110 ou 113, tout dépend de votre vélo.

Cordialement

XXCycle
It has not been answered yet.
It has not been answered yet.
It has not been answered yet.
Bonjour
la deuxième manivelles est bien fournie avec.
Il vous faut une chaîne de type mono vitesse
cordialement
Bonjour;
le produit sera disponible sous 4 semaines.
Cordialement
Bonjour,

Ces produits sont en cours de réapprovisionnement. Le délai est d'environ 1 mois.

Cordialement.
Bonjour,

Ce pédalier se monte sur un axe carré, il n'est donc pas compatibles avec des cuvettes SM-BB93.
Ce pédalier est bien compatible avec une cassette 9 vitesses.

Cordialement.
Merci de cette réponse. Quel boîtier compatible proposez-vous comme alternative au SHIMANO XTR SM-BB93 - 68/73 mm ?

Cordialement,
Question about the product